complice
Somewhere in the depths of the usual randomness, the talk between

mocasines
and I ended up at creepy football mascots. After some googling and a healthy amount of wtfs, I knew I needed to share the brainrape with you.
Creepy mascots: A collection.

Meet:
Herbie the Hammer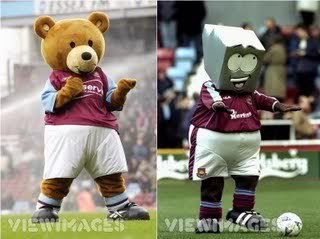 ...and his buddy Bubbles, the bear. Bubbles has a side job as
Pedobear
the face of a popular German condensed milk brand. Herbie and Bubbles are often seen hugging. Y'know. ~Mascot hugs~.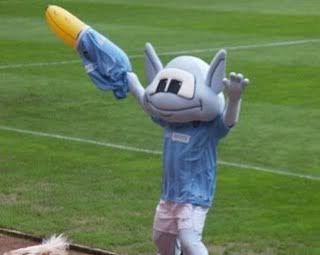 "Moonchester"
, the
Cheese that fell from moon
.
...and his giant dildo.
Frogmore the (did you guess it?) Frog.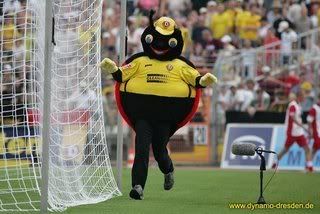 Creepy bug.
Crackpipy the crack trip
This fella reminds me of one of my favourite children's books; it oddly endears him to me: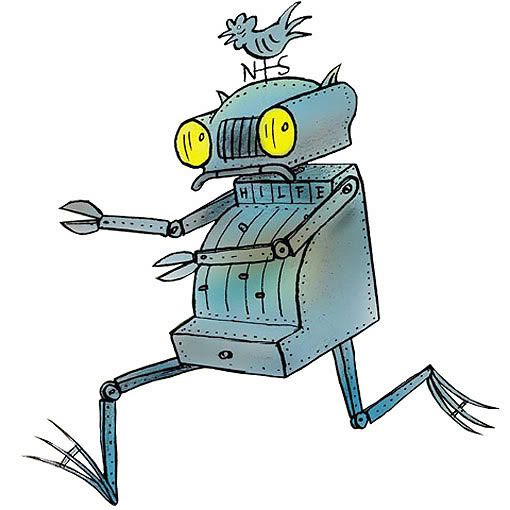 (I'd say any team with Knight Rust/Ritter Rost as their mascot can only be an instant favourite, but no, it must be Villareal :/ I can't like you guys, dammit, AMUNT VALENCIA and all! D: Eff you.)
Is it a ...Hitler? Is it a shark? Is it a
nose??????
(Is it "Answer D: All of the above"??? D: D: D:)
Assorted Creepies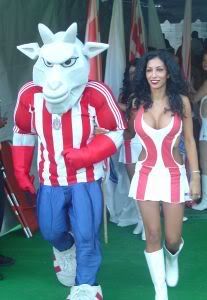 The tool to ridicule all Gooners: Meet Gunnersaurus Rex. Bahahaha.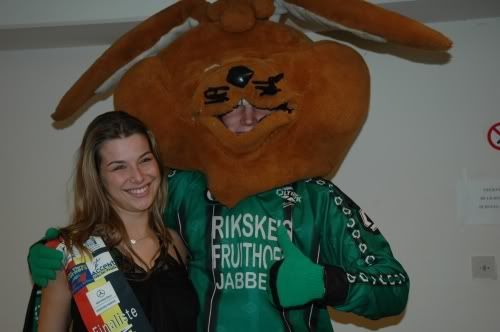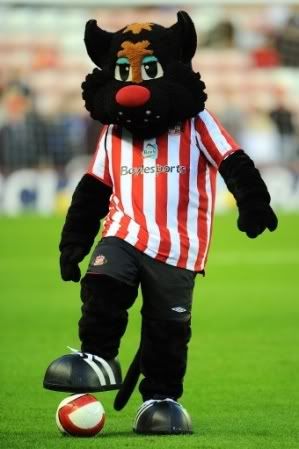 AC Milan: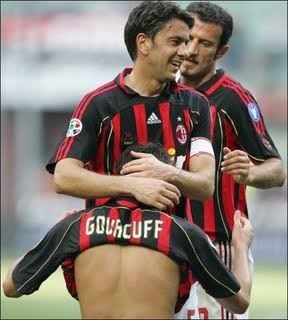 Wait, that's Gourcuff. Yoann, you insatiable slut.
I couldn't find a pic of Milan's mascot, but it basically looks like Manchester United's evil twin (
no, two evils don't cancel each other out
):
On this account I took the freedom to propose a new one.
aka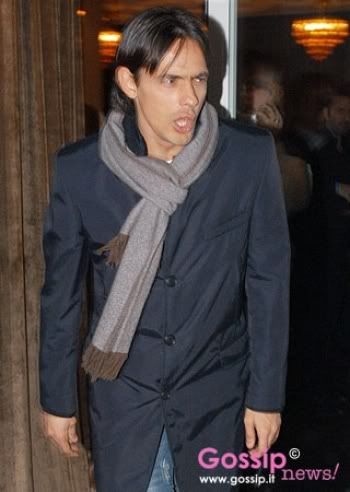 Or the other way round, the result stays the same.
ETA: Or wait, here it is:
Of course, this is the one that started it all, the classic creepy mascot per se: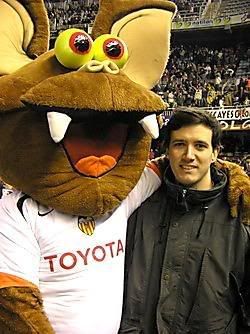 Batscot.
Yet, this is my favourite. Southend United's
SAMMY THE SHRIMP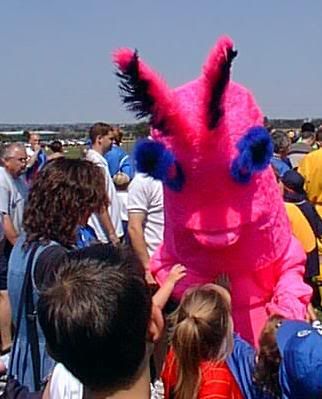 The white version is the recent one. Spoilsports :(
But fear not! There is, indeed, a club though that is DOIN IT RIGHT, concerning mascots.
Pablo and Vitoria, mascots of Benfica.
♥
Goodnight.